There is an art and a lot of science to training not only athletes, but anyone. It is not about just throwing heavy weights around for random sets and reps or doing a bunch of cool ladder drills that you saw on YouTube. The most immediate effect of any workout is fatigue, but the long-term effect is the adaptive changes in the targeted motor qualities over time. The fastest way to achieve desired results whatever they may be, is to follow a well thought out program. In a properly planned program there are 4 major phases that should take place. Having an understanding of these phases and knowing the proper drills, exercise progressions, and intensities are essential for you to achieve the SUPER GAINZ you desire.
PHASE 1: LOADING PHASE(Application of Training)
In this phase your training should push you to the limit. Knowing how far to push is important. If training is too intense, the athlete will struggle to get back to their baseline. If training is too easy, there will be very little adaptive response. You are trying to over-reach(takes several days to recover) not over-train(takes months to recover) In this phase there will be a predictable drop off in performance.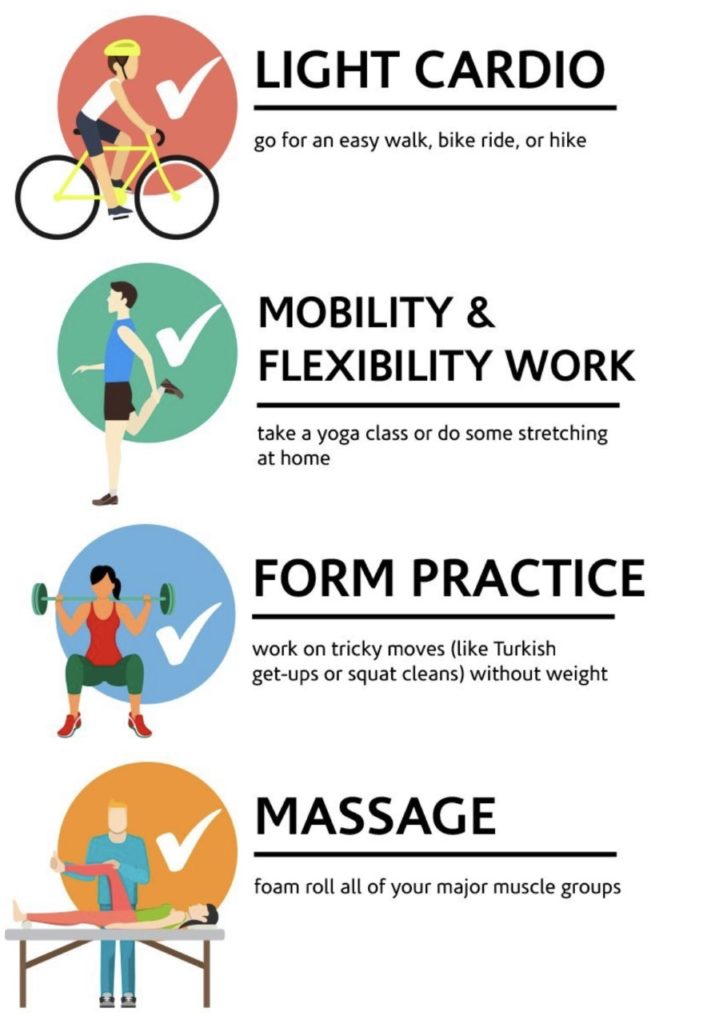 In this phase your training may consist of lower intensity/volume training sessions, active recovery and/or active rest. This allows your energy stores and performance to return to their baselines.
PHASE 3: SUPER GAINZ(SUPERCOMPENSATION PHASE)
This phase of training is described as the rebound response, because your body is rebounding from the low point of its greatest fatigue. If the training load is adequate and the timing of the application of the training stress is correct, then a supercompensation effect will occur. In this phase you should be at your strongest. This is not only a physiological response but also a psychological and technical response. Many refer to this as Peaking.
PHASE 4: LOSS OF SUPERCOMPENSATION EFFECT
This phase takes place at the peak of supercompensation and it is the start of the decline of your newly acquired strength or skills. If there is no training to take place the decline continues, "You don't use it, lose it."
KEEP YOUR GAINZ, KEEP GETTING STRONGER!
This adaptive phenomenon is an ongoing wavelike process. If all the variables are manipulated correctly and the proper ratio of work to recovery is achieved, the result is a continually rising curve pointed toward higher-levels performance/fitness!