ISAAC LINDSEY SPORTS PERFORMANCE 
& 

STRENGTH TRAINING
ISAAC HAS DONE A NICE JOB PICKING UP THE TECHNIQUES AND BECOMING A PROFICIENT LIFTER DURING THE FIRST PHASE OF TRAINING.  THIS WILL ALLOW US TO DIAL IN ON HIS SPECIFIC INTENSITIES SO THAT WE CAN TAKE HIS TRAINING TO THE NEXT LEVEL IN THE WEIGHTROOM DURING PHASE 2. 
AREAS OF FOCUS DURING PHASE 2 TRAINING:  OLYMPIC LIFT TECH., LOWER AND UPPER BODY POWER/STRENGTH, SINGLE LEG STRENGTH AND HAMSTRING DEVELOPMENT.
Phase II Strength Training Macro Cycle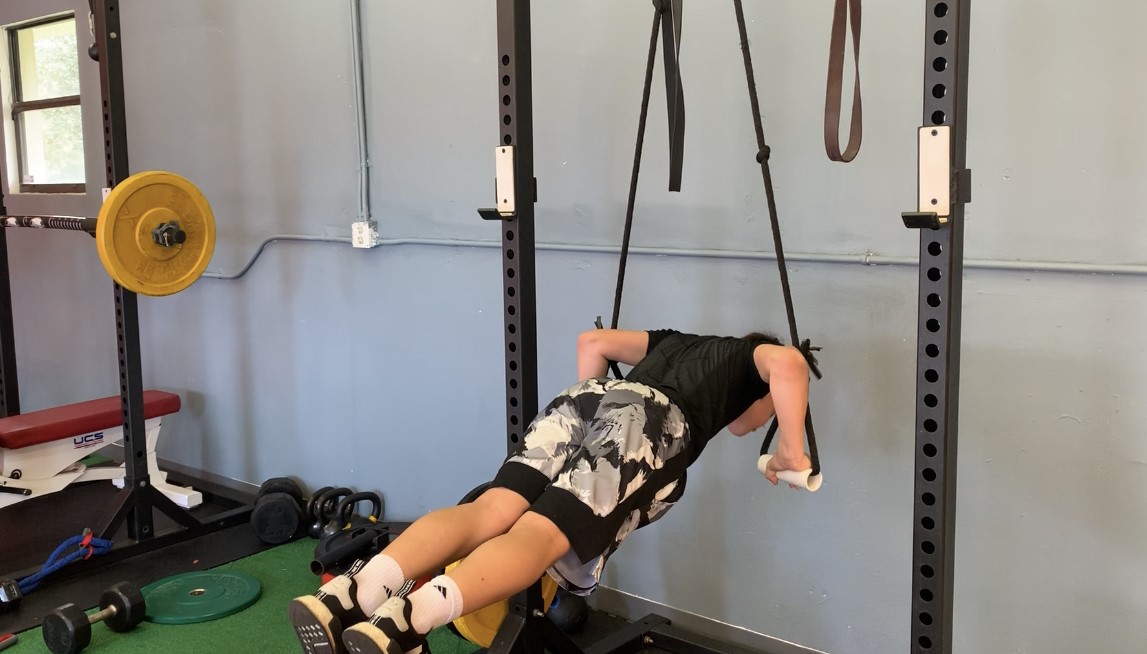 Wk 1 70%/Wk 2 75%/Wk 3 80%/Wk 4 85%/Wk 5 90%
Phase II Speed and Agility Training
THE FOCUS OF SPEED & AGILITY TRAINING WILL BE TO CONTINUE IMPROVING ACCLERATION AND TOP END SPEED.  THINGS WILL START TO SHIFT TO MORE SPORT SPECIFIC DRILLS IN THE AGILITY TRAINING. THE HAMSTRINGS ARE DEVELOPED TO THE POINT WHERE I FEEL COMFORTABLE RECORDING TIMES IN THE 10 YARD DASH, 40 YARD DASH AND PRO SHUTTLE DURING PHASE II.
BILL THANKS SO MUCH FOR ALLOWING ME TO DEVELOP ISAAC!  I LOOK FORWARD TO TAKING HIS TRAINING TO THE NEXT LEVEL DURING PHASE II.
*PHASE II TRAING DEAL*
16 Sessions + 3 FREE 1 on 1 Training Sessions Speed/Strength/Agility Training Package $33.75 Per Session x 16 Sessions=$540